At a glance
Client: GermanPersonnel e-search GmbH
Industry: Personnel services
Project objective: Establishment of a uniform database and development of innovative recruiting services
Technologies: Azure Data Lake, Microsoft SQL Server, Databricks, Power BI Embedded
GermanPersonnel is one of the leading providers of software and services for employee search on the internet in Germany. The company cooperates with Germany's largest personnel service providers and job portals. With the products of the e-recruiting experts, customers can design their job advertisements and place them on job boards as well as manage applications. In this way, the company has gained special unique selling points on the market. At the same time, it was clear to those responsible that they would not be able to stand out from the growing competition in the long term with this range of services.
Potential in the data was not utilised
"In fact, until then we had only used the extensive data from the recruiting processes selectively, for example for the further development of business processes, products and algorithms for intelligent channel selection," explains Christian Oberstädt, Manager Data & Product Strategy at GermanPersonnel. "In addition to data, our expertise and a pinch of gut feeling still flowed into our decision-making processes. There was still a lot of potential hidden there." Therefore, a conscious decision was made to change to a data-driven company. New goals were formulated, such as automatic recommendations when creating job advertisements and predictions about the expected number of applicants. In addition, data should also be used internally by all employees, for example through comprehensive reporting.
Consistent database for reliable evaluations
In order to tackle the ambitious plans in a targeted manner, ORAYLIS was brought in as a partner and guide. An initial status quo analysis revealed that although GermanPersonnel had extensive data, it was not suitable for the desired comprehensive evaluations due to a lack of structure. Therefore, all data from the recruiting processes and other data sources were first brought together in a structured way in a Data Warehouse in the Microsoft Azure Cloud. The preparation of the data for further analysis processes is automated and updated on a daily basis. Thanks to the cloud approach, the solution can grow flexibly depending on the volume of data and the number of customers and key figures.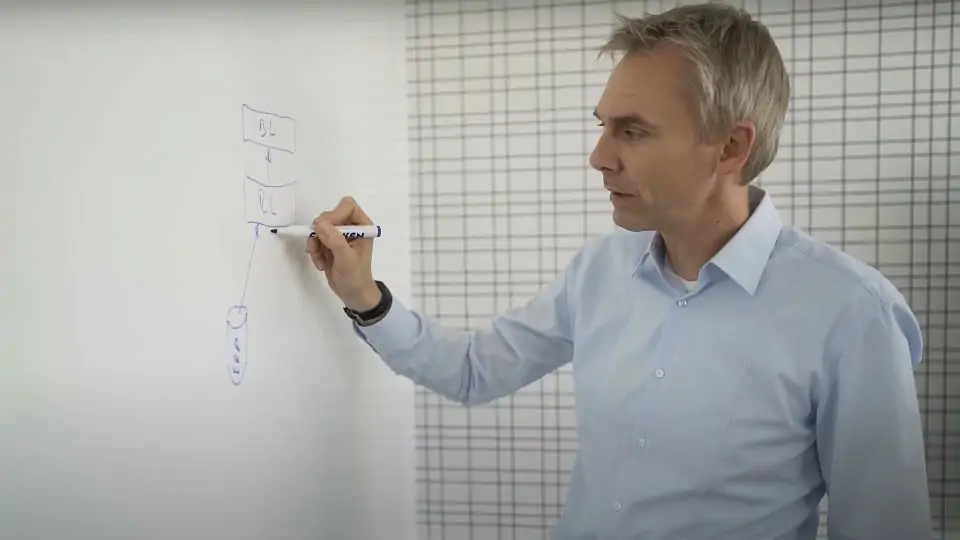 However, innovations such as predicting clicks and applicant numbers could not have been implemented on this basis alone. "For such requirements, exact information on the entire candidate journey is needed," explains Michael Althaus, project manager at ORAYLIS. Therefore, a special tracking tool is used. "The tool continuously collects anonymised, event-driven web data from almost 180,000 job ads, with data sovereignty remaining with GermanPersonnel."
Customers save time and money
Christian Oberstädt, Manager Data & Product sums up the added value of the intelligent, data-based recruiting solution: "Today, we can provide our clients with significantly more high-quality candidates for their existing budgets. Thanks to the automated recommendations and success forecasts of our software, advertisements can be created much more precisely and distributed to the mass of recruiting channels. And the personal advice provided by our staff has also improved considerably thanks to data-driven standardisations."
Finally, the daily updated statistics enable a targeted control of the ads already placed. At the same time, successes become transparent and measurable. Last but not least, the user saves a great deal of time through a clear and structured management of his job advertisements and applicants.
New service is a USP on the market
GermanPersonnel also benefits directly from the solution. "With this offer, we have a real USP that clearly sets us apart from the competition in the market for e-recruiting," says Christian Oberstädt. In addition, the company has been able to define economically sensible packages for ad placements thanks to the new analysis options. The more valid planning basis ensures noticeable savings when purchasing traffic and clicks from the relevant job boards. Meanwhile, the fast-growing company is preventing staff shortages in-house by automating processes.
Overall, the digitalisation of all processes leads to significantly higher efficiency and more reliable decisions. Together with ORAYLIS, the company has completed the transformation to a Data Driven Company, and according to Christian Oberstädt, this development is far from complete: "ORAYLIS has triggered many innovations for us. Together, we are an outstanding team from which we can expect a lot more in the future."

turn your data into value.