Getting companies excited about their data is our strategy. Supporting them on their path to becoming a Data Driven Company is our mission. As data experts, we turn companies' desire for innovation into digital reality. Our vision is to use data to shape a future in which we all want to live and work. With the right data strategy and technical precision, we develop forward-looking solutions to guide companies safely through the digital transformation. We see an agile approach and partnership-based cooperation at eye level as the basis for a successful implementation. This way, we help companies to grow in a healthy way and continue to create new value – for their business, their customers and their employees.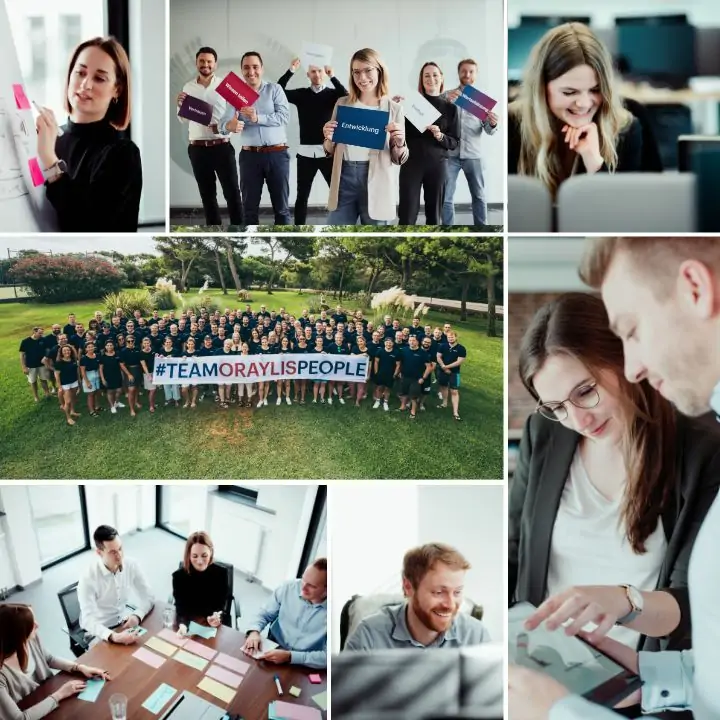 #TEAM

ORAYLIS

PEOPLE
Our team and our culture
Our corporate culture is the heart of ORAYLIS. It is made up of our values, ways of thinking and beliefs. It influences all our decisions and actions, gives orientation and security and creates a common understanding. Although data is our core business: We are convinced that it´s not technology but the people that make the difference. Learn more about our talents and our culture.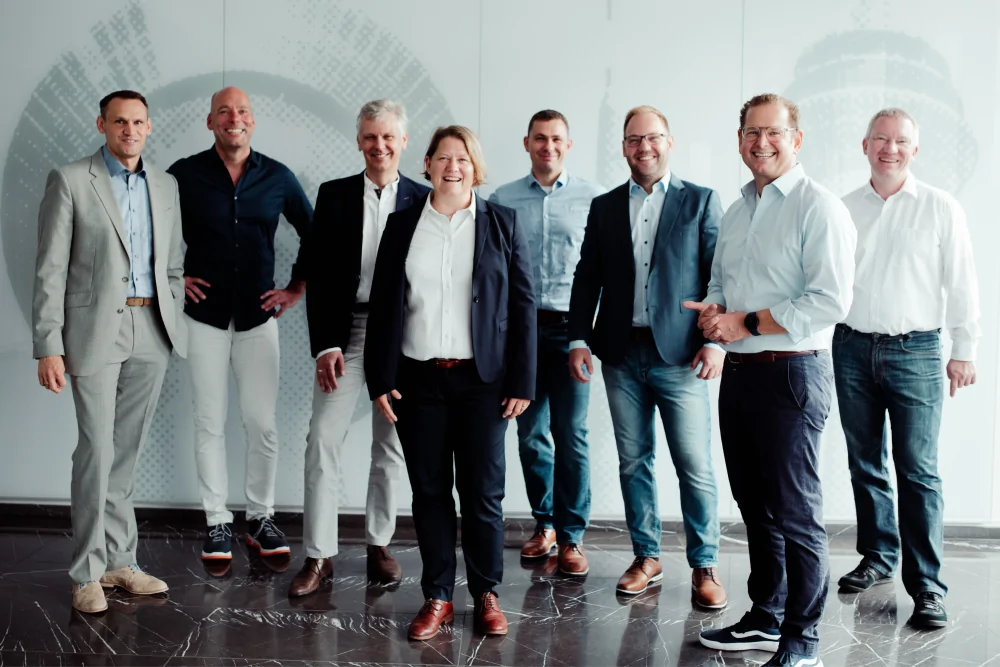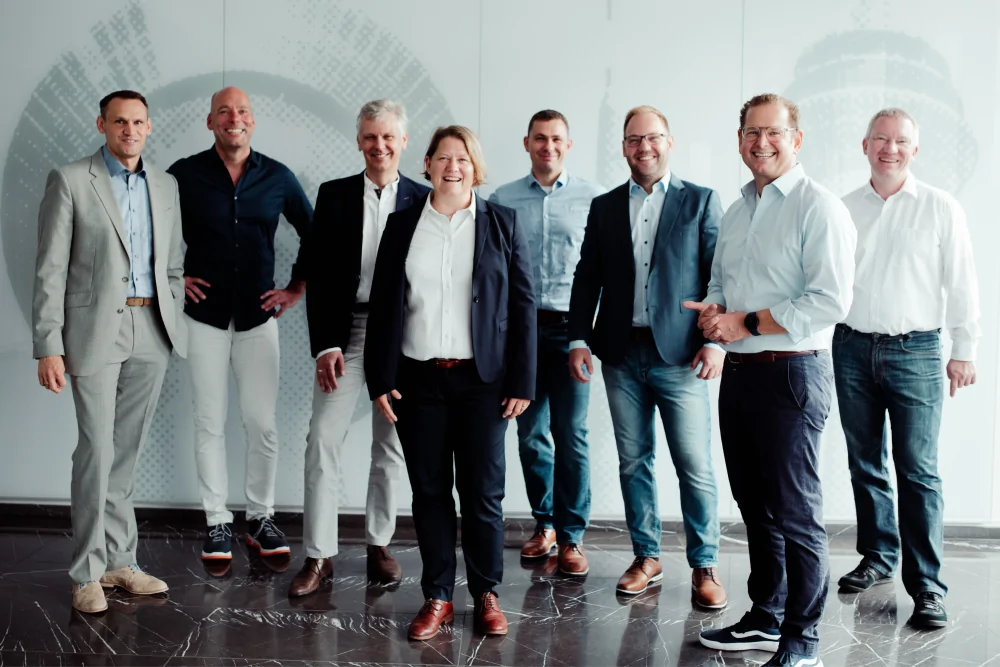 Team
Introducing our management
It is not only the diversity in our team that makes us strong, but also the diversity in our management. Together they ensure the smooth management of the project business and our company's growth. They also act as advisors and coaches, creating a positive and motivating working environment for everyone.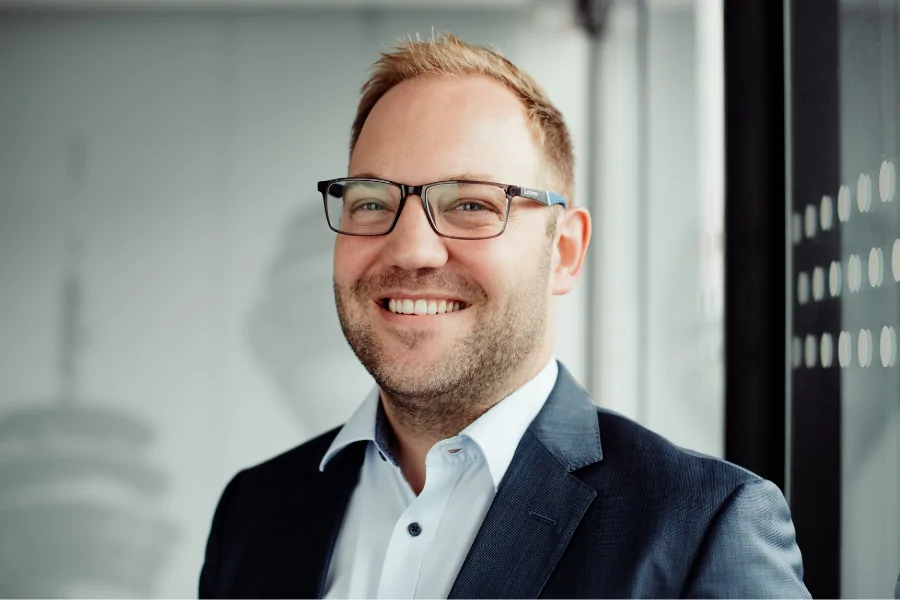 David Claßen
Partner
"Whether BI, Big Data or IoT – in the end it's all about extracting relevant information from data."
David Claßen is a ORAYLIS home-grown. In 2010, he started his career as a consultant. Since then, David has taken on increasing responsibility in different management roles – first in projects and finally for entire departments.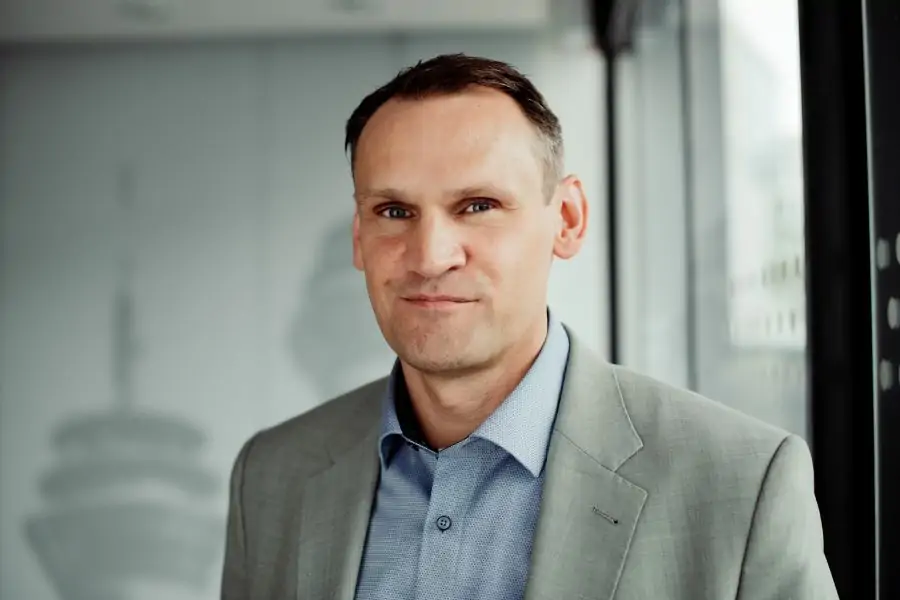 Dr. Norman Bernhardt
Partner
"To successfully traverse the world, it first has to be mapped. With our experienced experts, you will map your data landscape. We will accompany your expedition and navigate you efficiently to your destination."
Dr. Norman Bernhardt returned to ORAYLIS as a partner in 2022, having been part of our team from 2003 to 2010. In the meantime, he earned his PhD in cloud computing and worked for a large German BI consultancy in various leadership roles.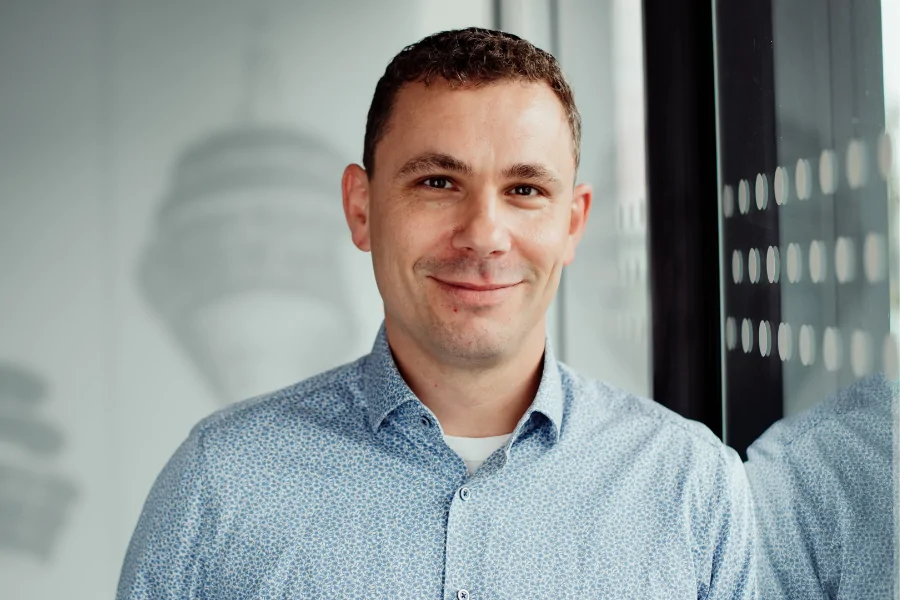 Alexander Thume
Partner
"Data solutions are only successful when they generate a business value for the company."
Since joining us in 2009, Alexander Thume has become an expert for large-scale projects in the data warehouse sector. In our core business, he has comprehensive responsibility for customers and project successes.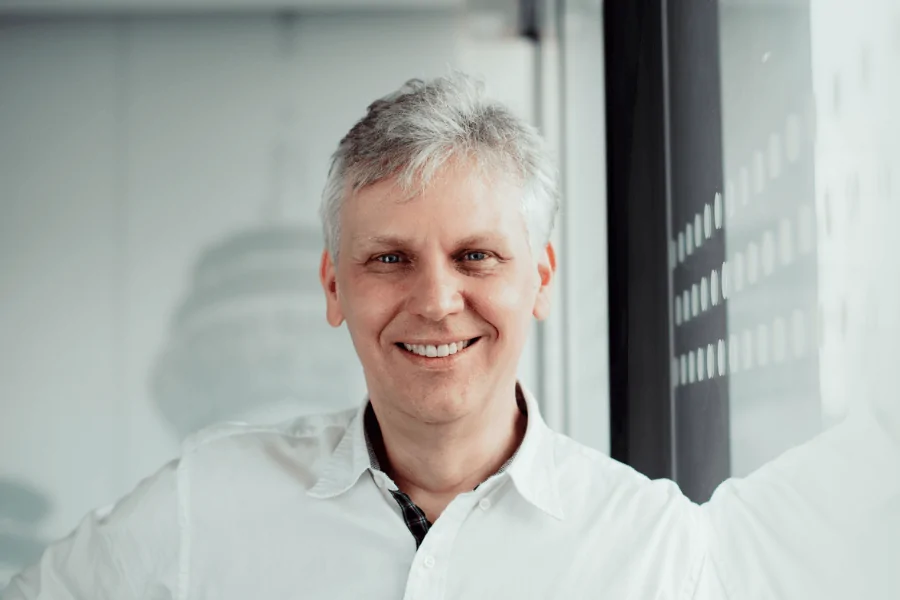 Hilmar Buchta
Partner
"Data science and the right use cases enable true customer orientation."
Hilmar Buchta has been working for ORAYLIS in various management positions since 2005. Before that, he managed IT and business intelligence projects for well-known consulting companies. Hilmar's special preference is artificial intelligence.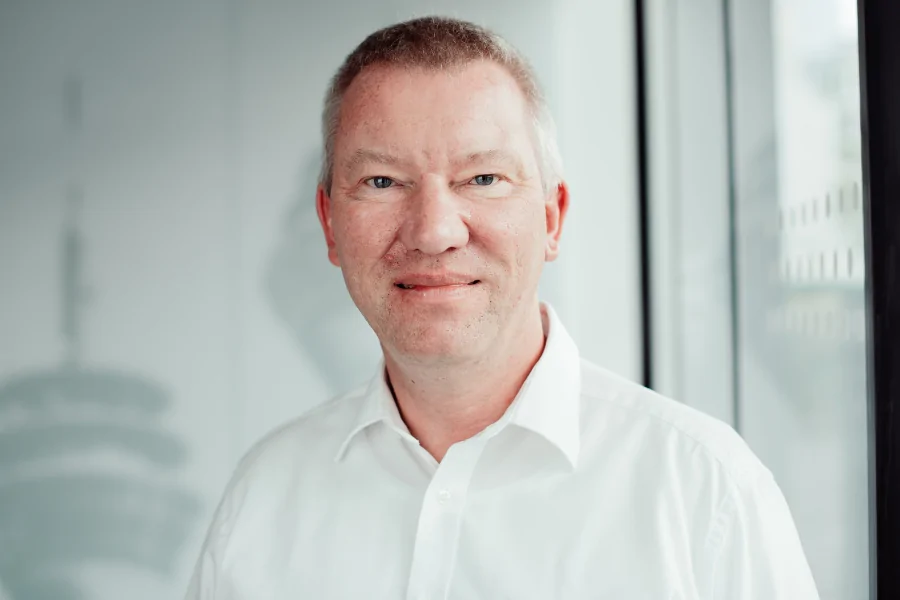 Holger Kowalewski
Chief Financial Officer
"We are proud of our values! This is how the interests of customers, employees and management can be brought to everyone's satisfaction."
Holger Kowalewski is responsible for the Central Services of ORAYLIS, which is the basis for the successful work of our project units. Holger has extensive experience in the areas of accounting, controlling, human resources, organisational development as well as project and process management. He gained this experience over two decades in various positions at a listed Japanese mechanical engineering group.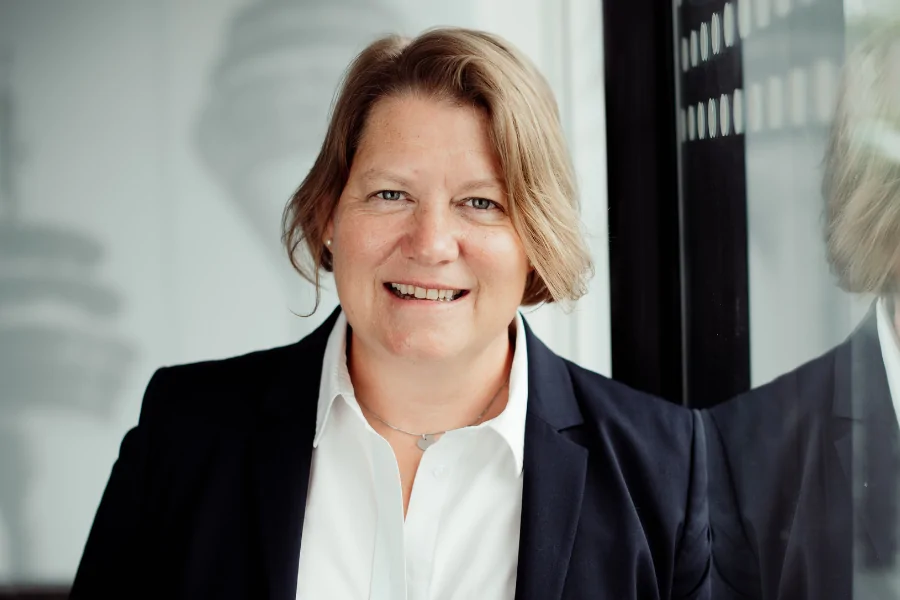 Dorte Schusdziara
Co-CEO
"With the right data strategy and project management in place, you build the foundation for a successful data-driven business."
Dorte Schusdziara leads ORAYLIS as Co-CEO alongside our founder Thomas Strehlow. Dorte joined the company in 2012 and held various management positions as Senior Project & Process Manager since then. With over 20 years of experience in the BI and IT industry, she is also responsible for our teams in the areas of data strategy, project management and sustainability.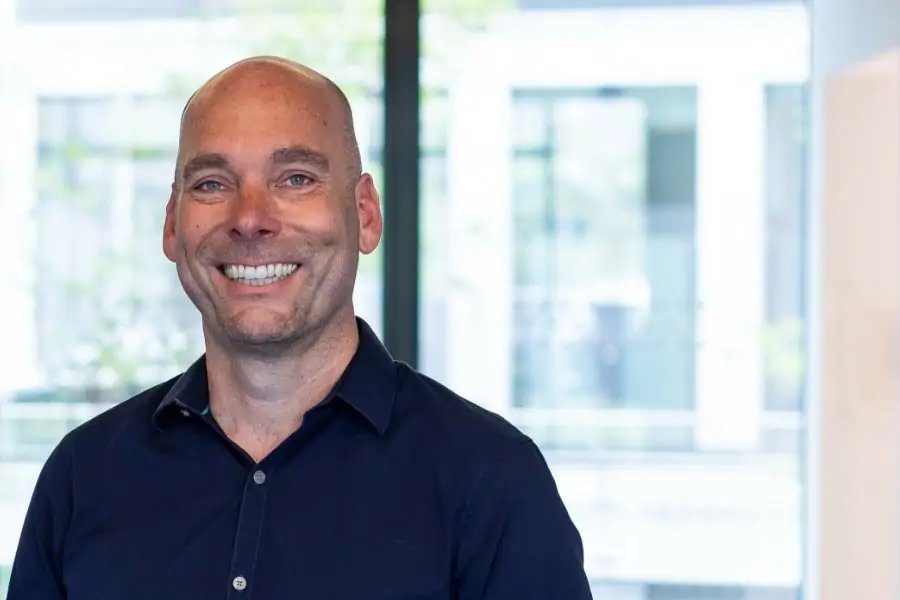 Thomas Strehlow
Co-CEO
"Everyone is talking about digitalisation. We do it."
Thomas Strehlow's career has been shaped by business intelligence. There is only one constant for our founder and owner: permanent change. He has always met this with a healthy balance of innovation, tradition and creativity. He is motivated by the most successful projects, and one thing is certain for him: Not the technology but the people make the difference. Therefore, Thomas Strehlow focuses on a trust-based management that aims to recognize, promote and orchestrate talent – because only the right environment can further consultants' optimal performance and lead them to achieving outstanding project successes with passion and teamwork.
We look back, but more forward
The history of ORAYLIS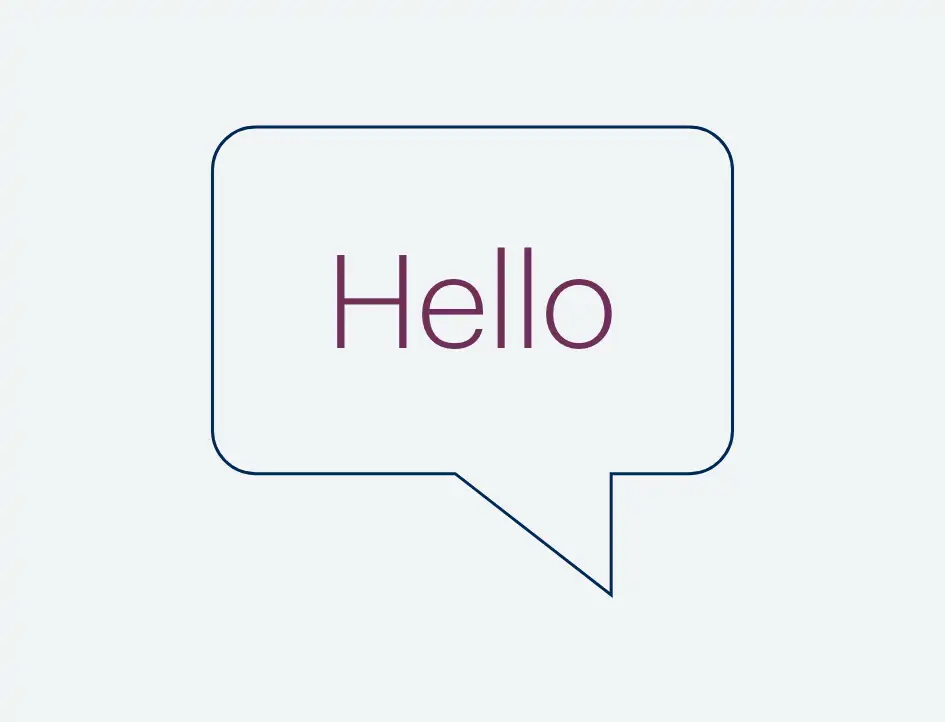 ORAYLIS founded
In 1999 ORAYLIS was founded under the company name "SP Partnerschaftsgesellschaft" by Thomas Strehlow and his former business partner Jörg Plümacher. At that time the company's headquarters were in Hilden and we had no other employees.

Change of name
SP Partnerschaftsgesellschaft was renamed to "ORAYLIS Business IT Solutions GmbH". Meanwhile, 9 colleagues joined our team.
Focus on Microsoft
In 2005 we laid the foundation for our close partnership with Microsoft. Since then we have focused on Microsoft BI products. We also moved to the Medienhafen in Düsseldorf and our number of employees increased to 10.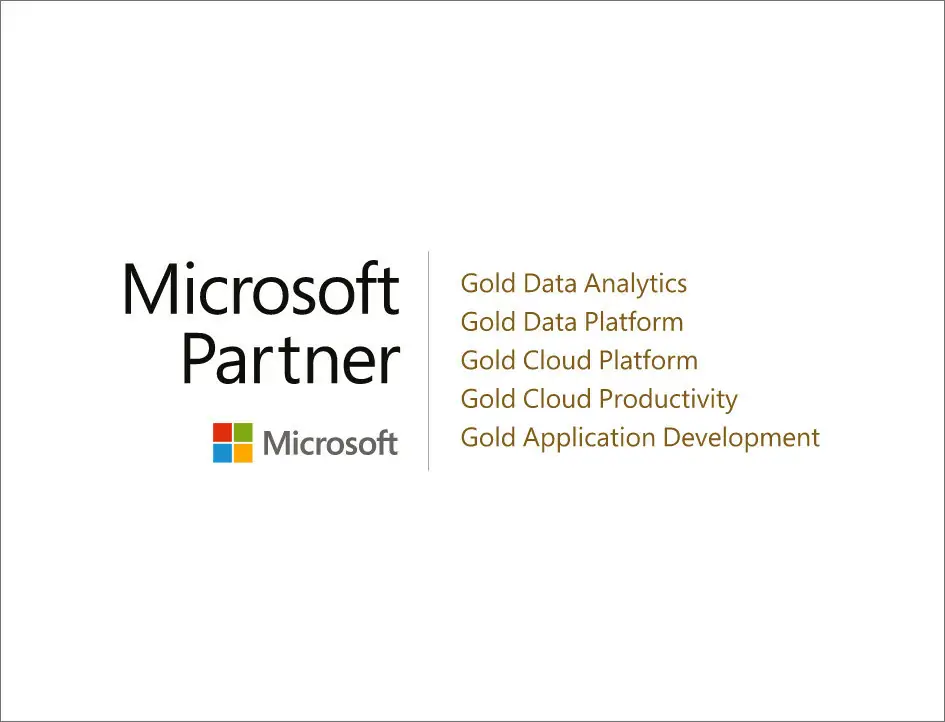 Partnership with Microsoft
After laying the foundation in 2005, the time had come in 2006: Our partnership with Microsoft became official.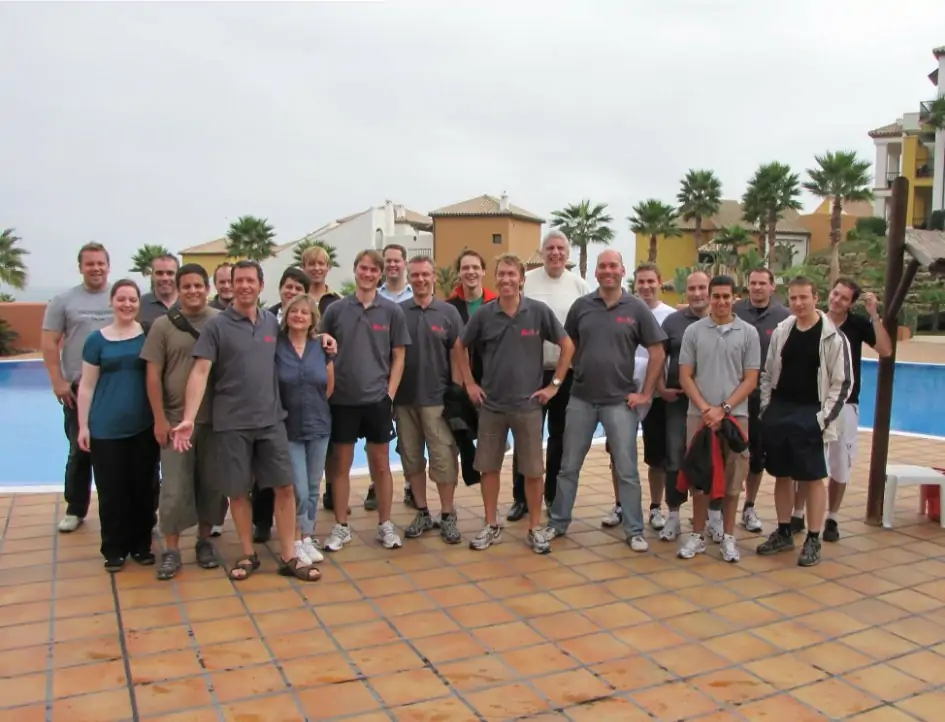 Company anniversary
In 2009 we celebrated our 10 years anniversary. In addition, 24 employees were part of the team then.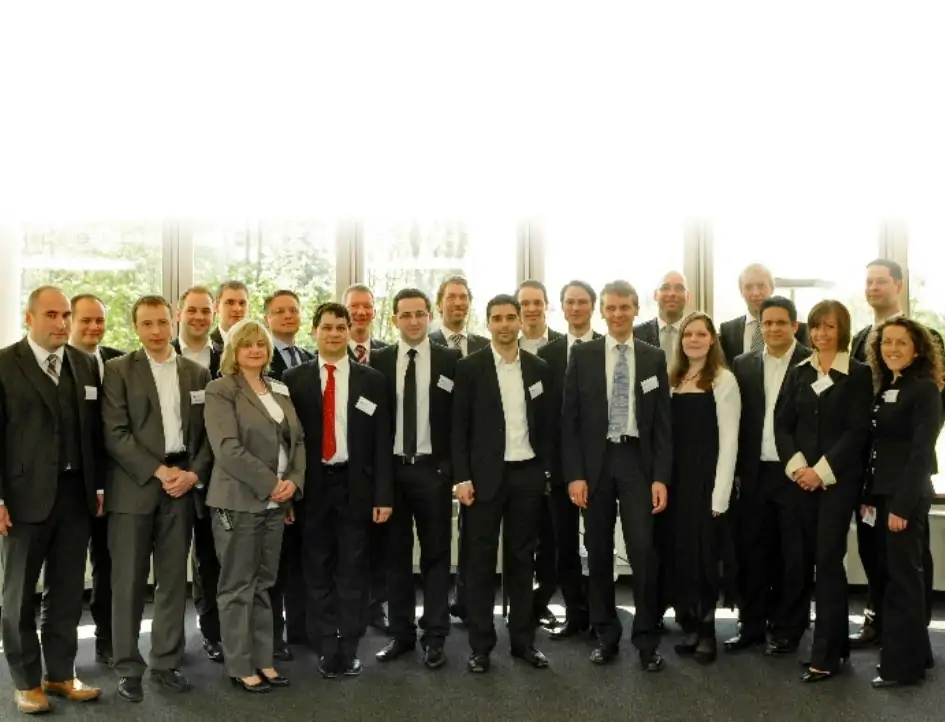 Move to Airport City
In 2011 we moved to Airport City. Our name also changed from "ORAYLIS Business IT Solutions GmbH" to "ORAYLIS Business Intelligence GmbH". Hilmar Buchta – now a partner at ORAYLIS – and Holger Kowalewski – now Chief Financial Officer – became additional managing directors.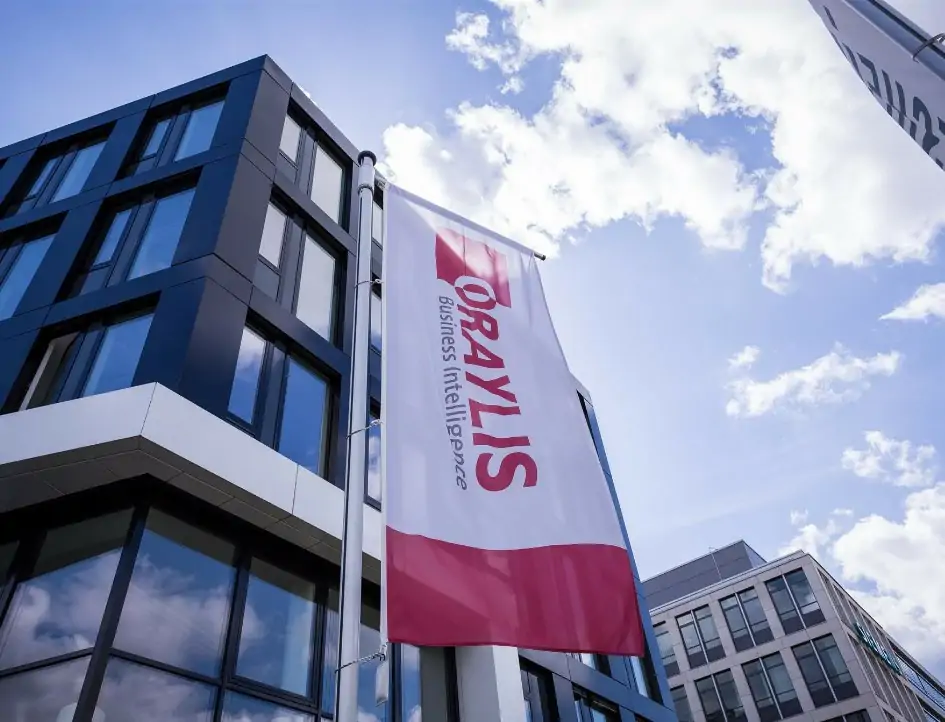 We moved again
In 2016 we moved within Airport City. The office in Peter-Müller-Straße was slowly becoming too small, because ORAYLIS was growing and needed new premises. We wanted to create a feel-good office, and we've found what we were looking for in Klaus-Bungert-Strasse.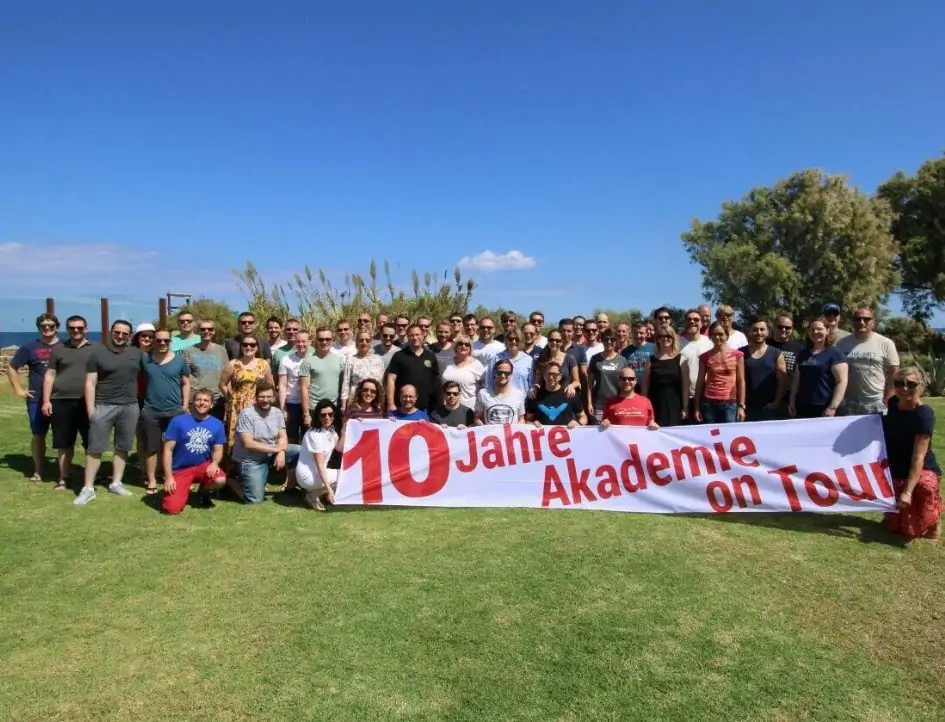 The 10th Academy on Tour
Once a year we travel abroad for our Academy to a sunny destination. And in 2017 we celebrated our 10th Academy on Tour in Crete. As always, various team-building events were on the agenda and we spent an intensive time together as a team.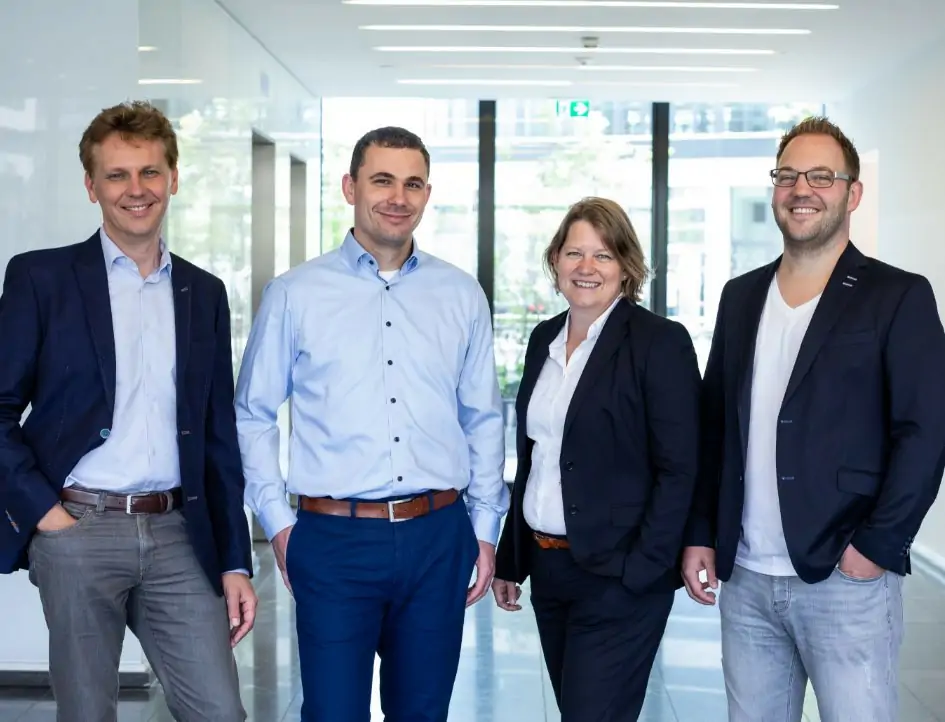 Thomas Strehlow sole owner
In May 2018 managing partner Jörg Plümacher left the company at his own request. Managing Director Thomas Strehlow took over his shares and thus became the sole ORAYLIS owner. Hilmar Buchta, Dorte Schusdziara, Alexander Thume and David Claßen were appointed partners. In addition, our team has grown to 74.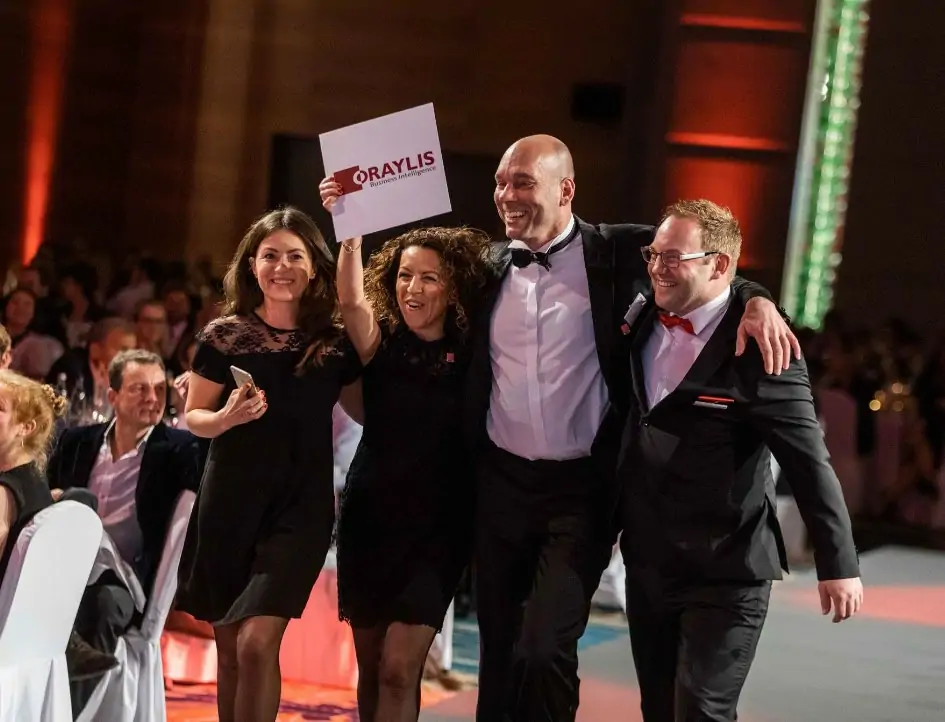 20 years of ORAYLIS and a Great Place to Work.
In 2019, we had a big party because ORAYLIS turned 20! We also received the Great Place to Work award for the first time. A great year! There were 79 talented people in our team.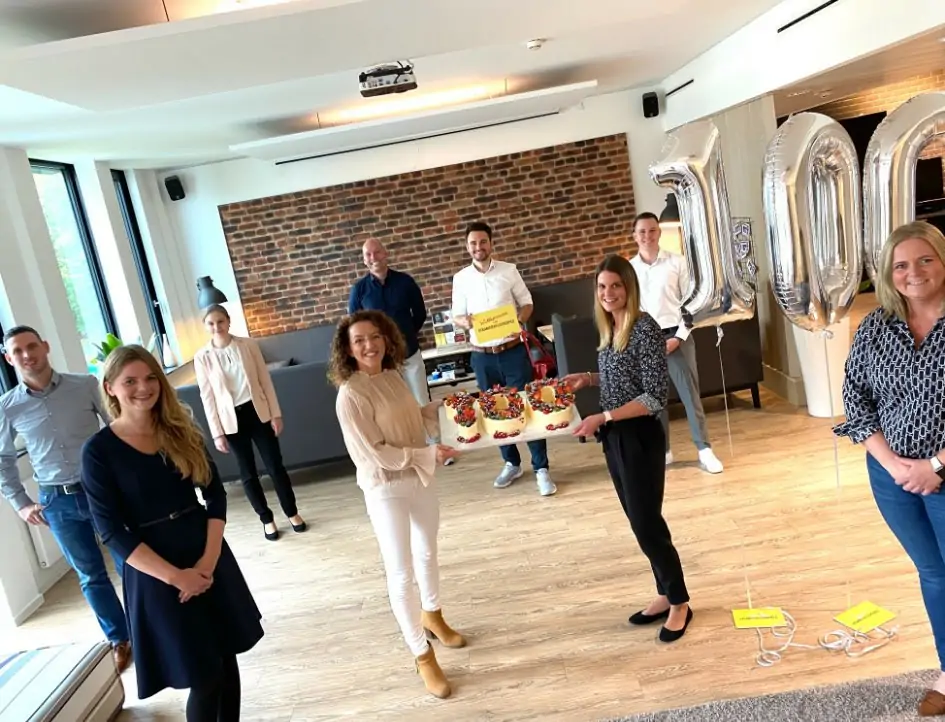 The 100th employee
In June 2020, we took on our 100th employee! At the end of the year, the number of employees even has grown to 106. In addition, we were awarded "Great Place to Work" for the second time in a row.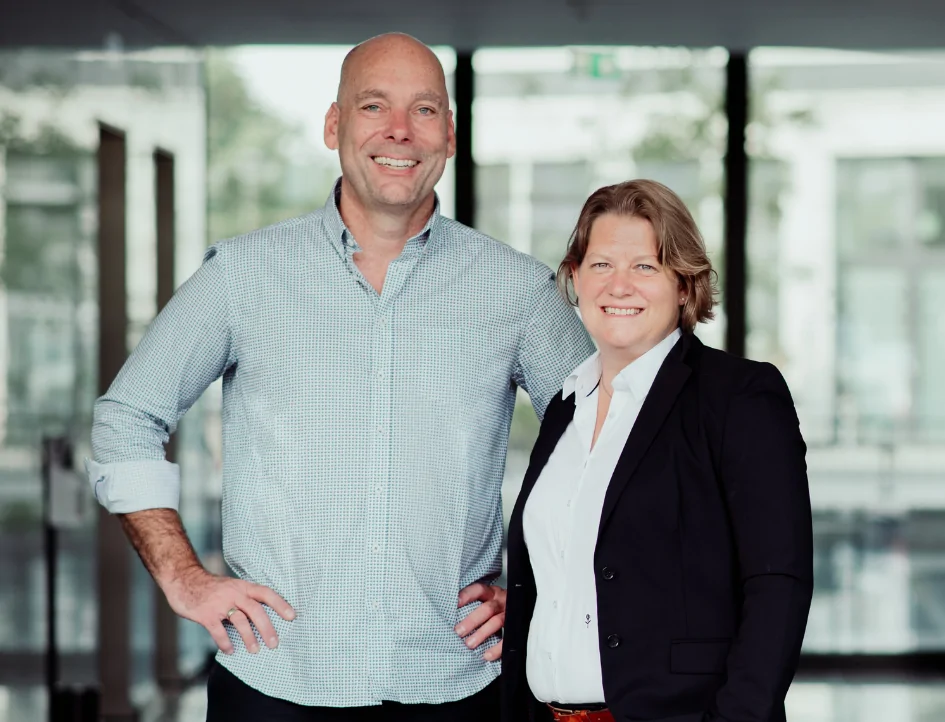 Our management team is growing.
Alongside our founder Thomas Strehlow, Dorte Schusdziara becomes Co-CEO of ORAYLIS.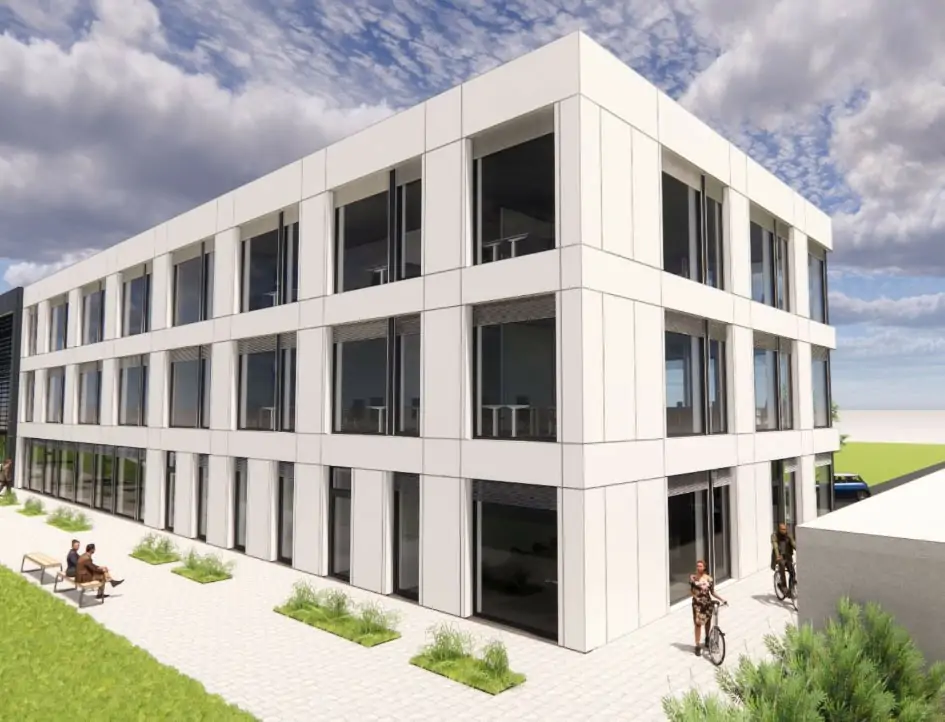 Our own office, the 4th Great Place to Work award and the expansion of our management team.
2022 has been a year full of highlights for us: The construction of our own office in Meerbusch Osterath began, we were awarded by the Great Place to Work Institute for the 4th time in a row and are especially delighted about taking 1st place in NRW. In addition, we expanded our management with our new partner Dr. Norman Bernhardt.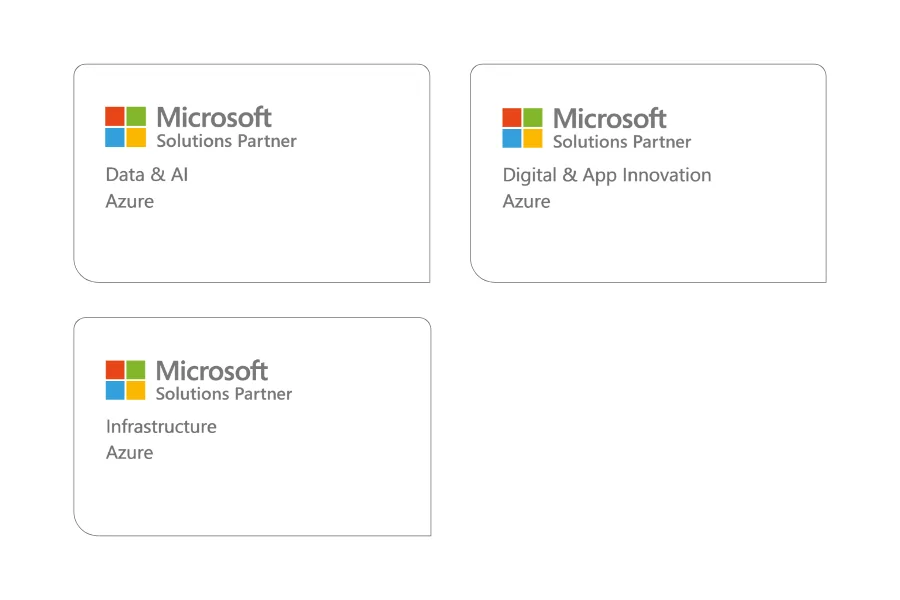 Partnership with Microsoft gets even more exclusive
As one of the few providers of modern data solutions in the DACH region, we now belong to the exclusive circle of Azure Solution Partners. We were certified in all three Azure designations at the first go. As a result, our customers profit from a wide range of benefits.
We are proud of this
We excel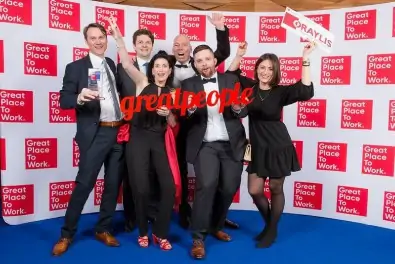 We are a Great Place to Work
The Great Place To Work® Institute has named us as one of the best employers in Germany for the 5th time in a row! We are very proud of this.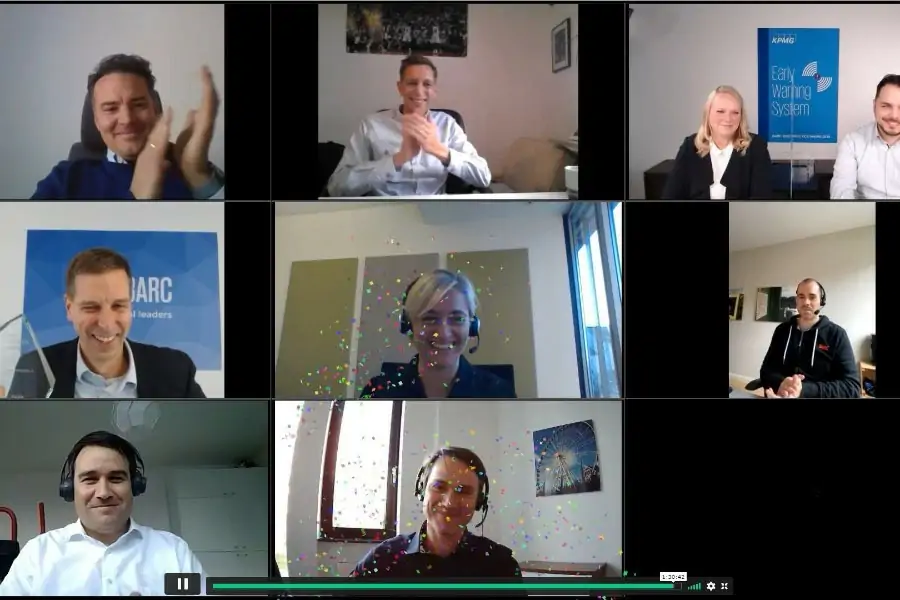 BARC Award 2020
The BARC Best Practice Award honours innovative approaches of Business Intelligence & Analytics. In 2020, our customer BD Rowa received the award, so did our customers GermanPersonnel in 2019 and WMF in 2018.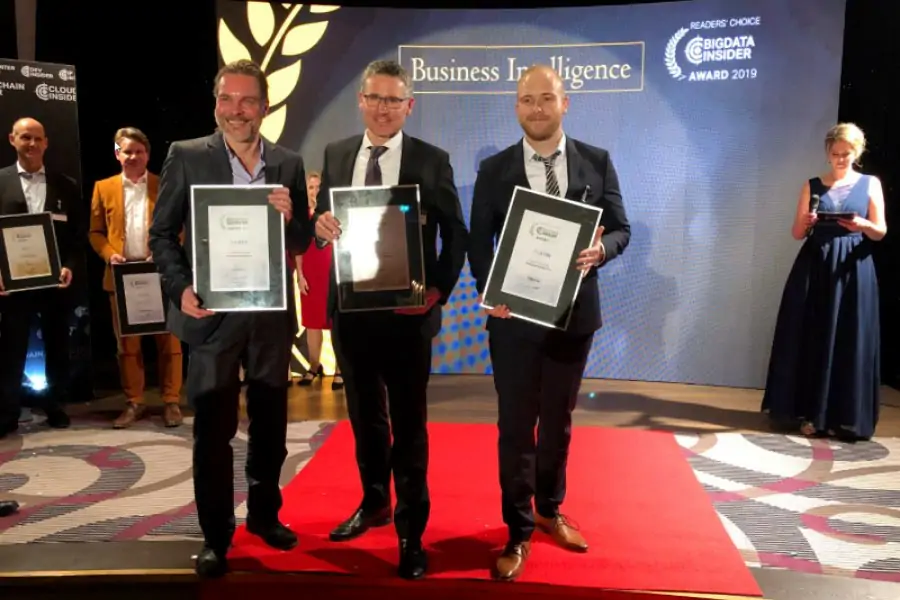 IT Award 2021
The readers of BigData-Insider have declared us as one of the leading IT companies in Germany in 2019 and 2021. At the IT Awards, only providers are nominated who have distinguished themselves by their inventiveness, groundbreaking data strategies or their market intuition.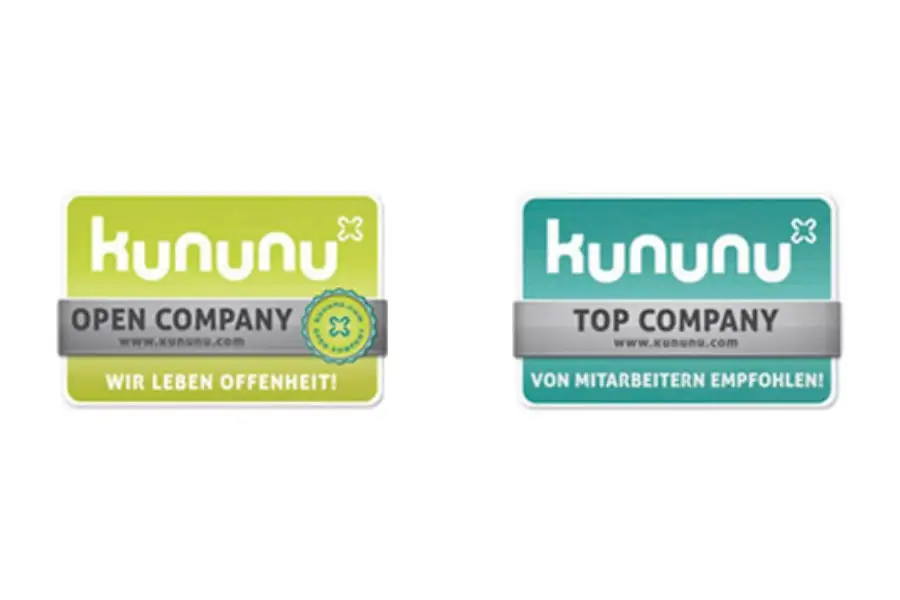 Kununu Open Company
The leading employer rating portal kununu has awarded us as a "TOP-COMPANY" due to the many good marks we have received from former and current employees. In addition, we achieved the "OPEN-COMPANY" seal for an open and critical examination of our qualities as an employer.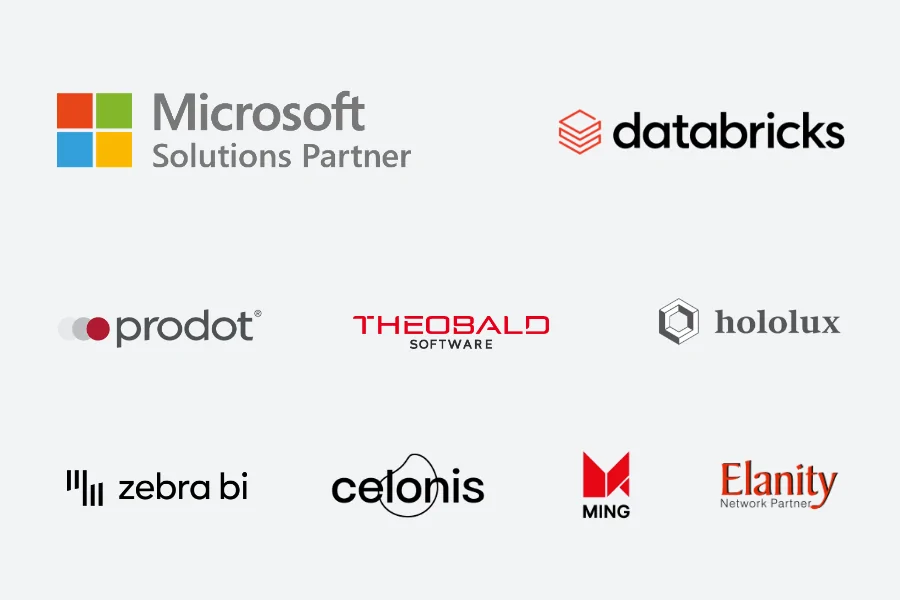 our partner network
Together we are stronger
Over many years we have successfully built up a network of partners – this enables us to expand our competences according to your needs. Because together we are even stronger.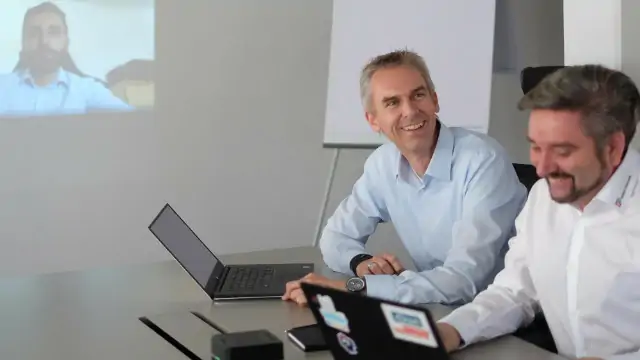 Learn more about how we successfully translate our clients' desire for innovation into digital reality in our projects.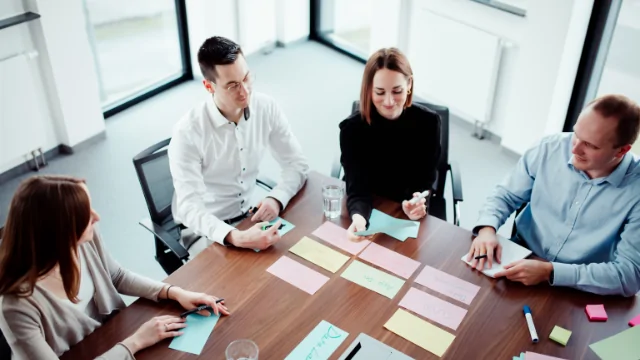 We support you on your way through the digital transformation. Learn more about the solutions we use to help you to reach your goals.