Starting point for your digital transformation
Data Integration is a fundamental prerequisite for the successful digitisation of your company. Here your different source systems are brought together on a company-wide analysis platform. This solves one of the core problems of digitization: inconsistent data from isolated data silos that prevent a "360° view" of the business as well as valid insights and key figures.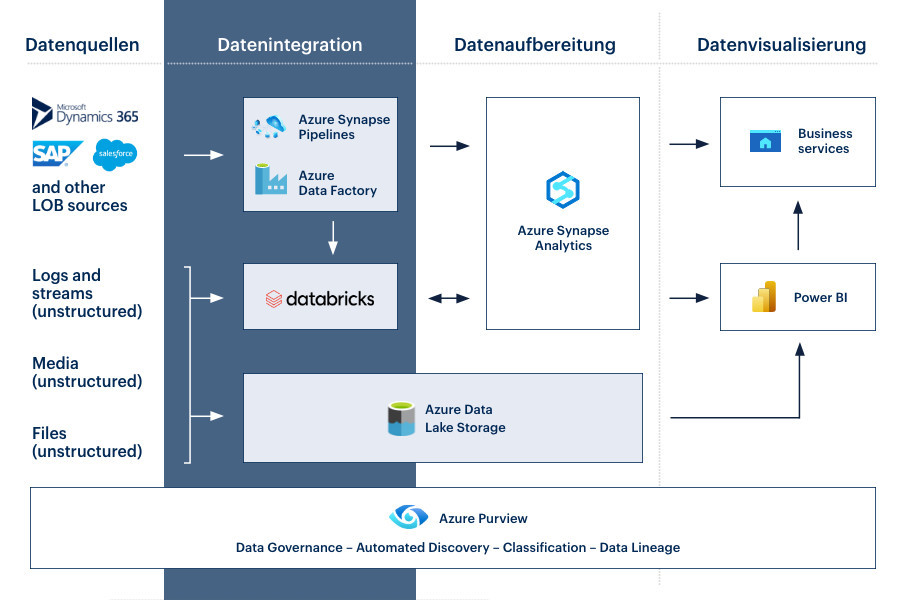 BIG DATA INTEGRATION
With Azure to a company-wide data platform
The data for your digitization comes from very different sources. And it is available in many different formats. It ranges from the structured master data of a Data Warehouse to unstructured raw data from operational systems, machines or sensors. In addition, modern use cases often require streaming data to be stored and processed in real-time.
Conventional solutions in a company's own data center quickly reach their limits with this variety of requirements. This is why highly scalable cloud services, such as Azure Synapse Analytics, Databricks and Data Factory, are on the rise for a data integration in enterprise-wide analytics platforms. Services for seamless integration of SAP sources are also available. This way, you guarantee an efficient preparation of your data for all your analysis goals and make it available in the right formats at the right time.
Your benefits
How you profit from modern Data Integration
Reliable data
You always have up-to-date data of high quality, which ensures reliable results and insights in every analysis situation.
More value added
You can use a wide range of data formats exactly when you need it – from structured master data to unstructured IoT data streams that constantly flow into your system.
High performance
High-performance loading processes make data streams usable for real-time scenarios. There are no more limits for your digital innovations.
Automated processes
Automate the integration steps "Extract-Transform-Load" (ETL – usually ELT in the modern Data Lake) with modern Azure tools. Your core systems are brought together easily, cost-efficiently and quickly.
High cost efficiency
You save extensive costs by using and paying cloud resources for storage and performance independently and according to current demand.
More data security
You can implement Data Governance in your processes at an early stage. Thus you ensure the secure and effective handling of data in your company.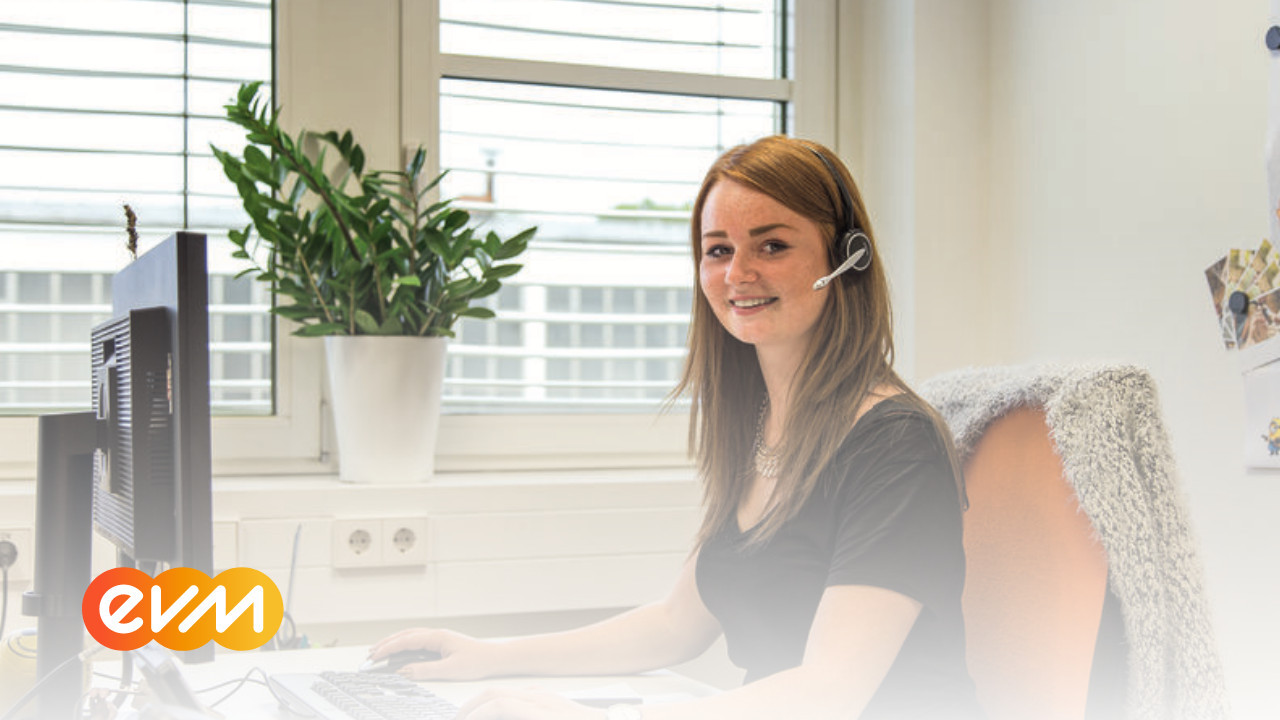 Customer successes
How our customers benefit from data integration
"Before working with ORAYLIS, we could only get business value from our data at great expense. Now we have a consistent database that provides answers to all our business questions. This project could never have been realised with internal resources alone."
Mona Meyer, Head of the Sales Control and Strategy Department at Energieversorgung Mittelrhein
Your technologies
The best tools for your data solution
Microsoft Azure includes more than 200 cloud services that allows you to tailor a fully integrated analytics platform for your company. Modern services are available for every conceivable task and you can use them as required – including the integration of your data.

SAP Integration with Theobald Software
With an analytics platform based on Microsoft technologies you can integrate your SAP sources seamlessly and take full benefit of it. Theobald Software offers special connectors for this.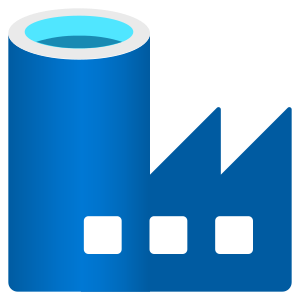 Azure Data Factory
With Azure Data Factory, you can build complex workflows that bring together structured and unstructured data from a wide variety of sources and transform it to meet your analytic goals.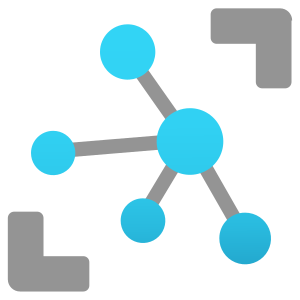 Azure IoT Hub
Azure IoT Hub is the connection between Internet of Things devices and your analytics platform. In this context, the service can collect the data streams of an almost unlimited number of IoT devices and make them available for your use cases.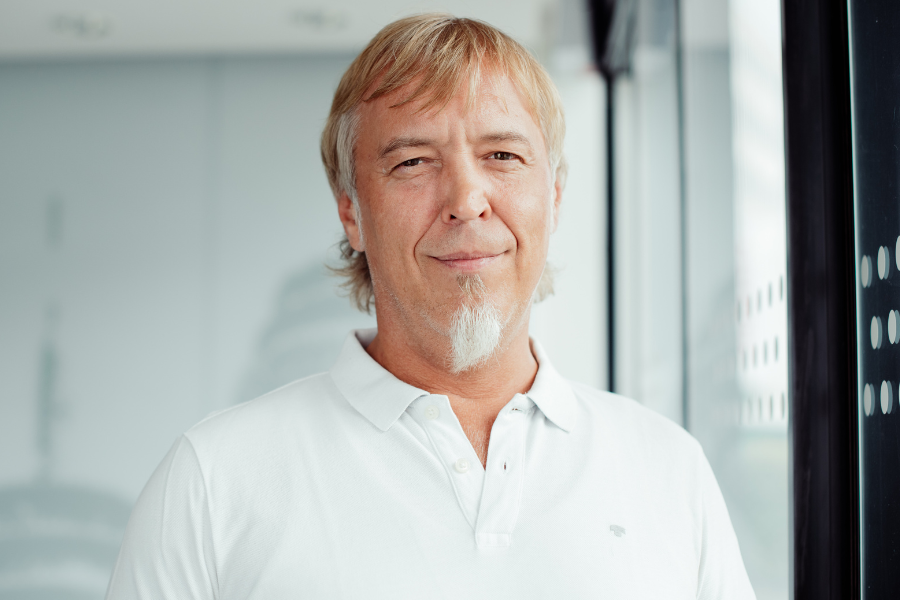 turn your data into value
Let's get started!
Together with my team, I develop customized solutions for data integration. How can my expert knowledge help in your projects? Let's have a talk.