Successful digitization? Requires high quality data!
Whether you want to provide your management with current company figures or your customers with AI-based products: You can only achieve reliable results with high quality data. It is also important to enable efficient and easy data access. All this can be achieved with competent Big Data Engineering. It is thereby an essential prerequisite for the successful digitization of your company.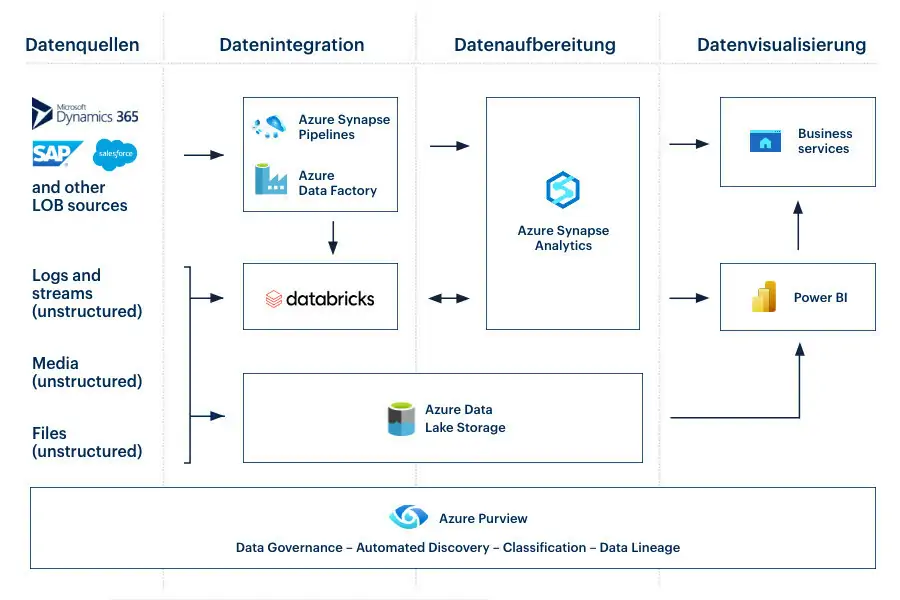 BIG DATA ENGINEERING FOR YOUR BUSINESS
How to align your data analytics for the future
The starting point for modern data engineering is a strategic data platform in the cloud that integrates all your sources into a future-proof and expandable architecture. This means: The data silos of the various departments are removed and brought together in one central place. At the same time, you establish the necessary flexibility and scalability to prepare, validate and provide diverse data formats and quantities – the core task of Big Data Engineering.
As a result, there are no longer any limits to your innovative power: you can use structured master data as well as unstructured Big Data streams from the Internet of Things. And you can combine all of this data to realize digital visions based on Artificial Intelligence and real-time analyses.
Your benefits
How you profit from Big Data Engineering
Reliable data
Whether Business Intelligence or Artificial Intelligence – you have a high-quality database that ensures reliable results and insights for every use case.
High flexibility
You are investing in a future-oriented solution and do not set any limits to your innovation process! With the right architecture and the use of cloud technologies, your solution can be scaled at any time and in any direction.
More value added
You can utilize a wide variety of data formats for your targets – from structured master data to unstructured Internet of Things data streams that constantly flow into your system.
Better decisions
You can always rely on a consistent and up-to-date data base to answer business questions in the best way. By using real-time data, decision-making can even be automated.
More innovations
Data Scientists can explore all raw data and train algorithms for AI solutions. This is how you fully take advantage of the innovation potential of your data!
High performance
Digital innovation is always enabled by high speed in the deployment and use of data. If necessary, your system delivers the data you need in real-time.
Your team of experts
Jointly finding your solution
Your technologies
The best tools for your data solution
We use state-of-the-art technologies to develop your customized Big Data platform. We consistently rely on the highly scalable services of the Microsoft Azure Cloud. It is the only cloud solution on the market that combines advanced analytics tools and sophisticated systems for storage and processing into a homogeneous whole. This not only allows you to optimally combine data and business requirements, but you get a solution that can flexibly grow with your demands of tomorrow.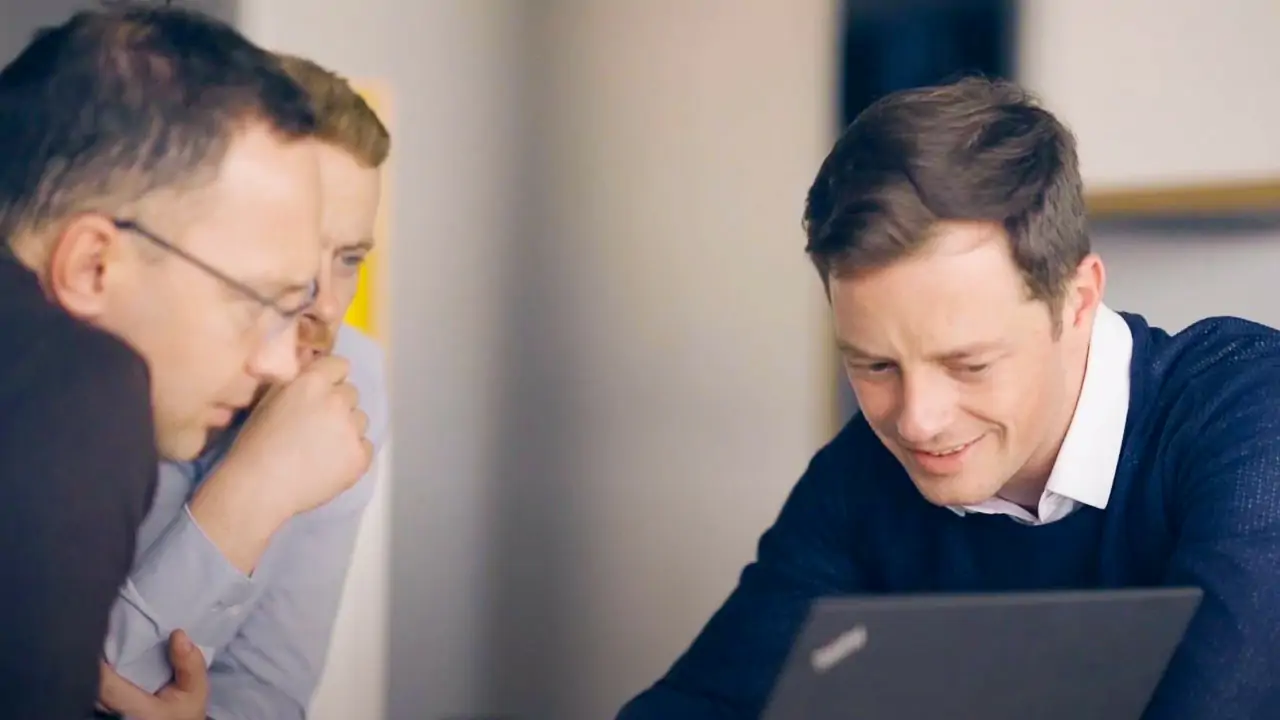 Customer success
How we turn our clients' desire for innovation into reality
With the right data strategy and technical precision, we enable you to transform into a data-driven company that continuously grows and creates new value – for your business, your employees and your customers.
Your start
Data Strategy Assessment
Do you want to utilize the potential in your data and make it available for your future growth? But you don't know where to start? In our Data Strategy Assessment we define your first landmark project and develop a plan for the technical implementation in the cloud.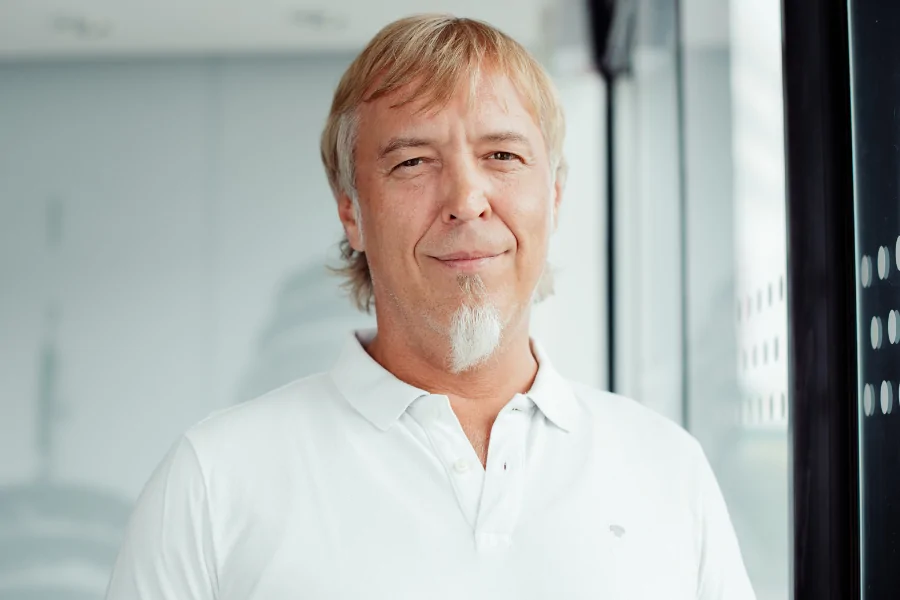 turn your data into value
Let´s get started
You want to create the basis for a successful digitalization of your business with competent Big Data Engineering? Feel free to contact me if you would like to have an individual consultation.