Extracting new value from data quickly and efficiently
The path to becoming a Data Driven Company is challenging. You are required to make constantly growing amounts of data from various sources manageable for a multitude of user groups and applications. The demands range from classic Business Intelligence to Artificial Intelligence. Azure Synapse Analytics offers you every opportunity. With the pioneering Azure service, you can build high-performance analytics platforms at enterprise level and expand them flexibly.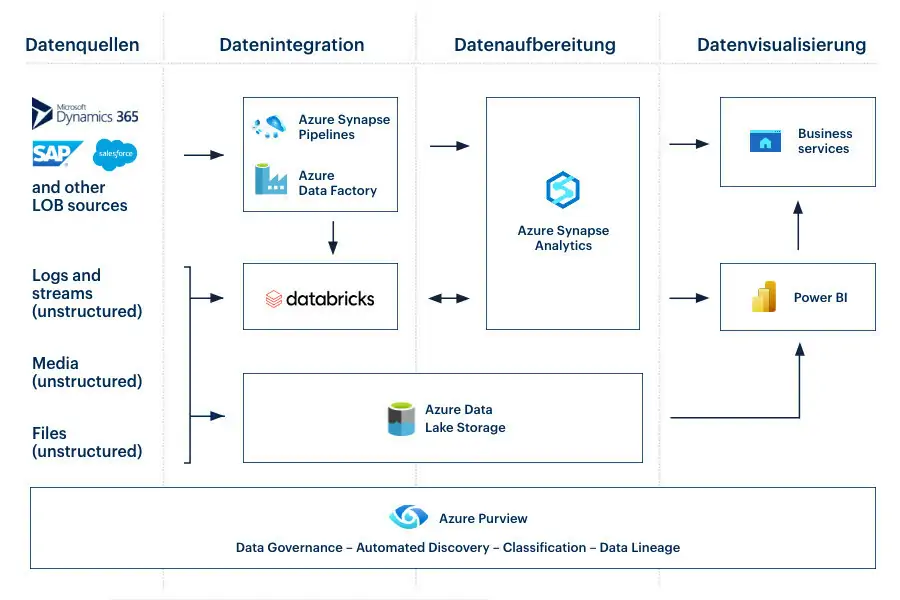 Azure SYNAPSE ANALYTICS for YOUR COMPANY
Building a Modern Data Warehouse with only one service
Azure Synapse Analytics allows you to collect, prepare, manage and provide unlimited amounts and formats of data on demand. As such, the service is the core element for Microsoft's concept of a Modern Data Warehouse: all your data is brought together on a cloud platform and made available company-wide. In this way, you not only eliminate data silos. Rather, you unify your heterogeneous tools and modernise the functionalities. At the same time, you have an overview of all processes via a standardised user interface and can control them effectively and securely. The modern data warehouse is the central starting point for analysing data in your company. Every employee, from the data engineer to the business analyst to the data scientist, can work with a consistent database within the framework of their business goals. In addition, you support a data-driven collaboration between the different company divisions – with extensive synergies for your company.
Your benefits
How you profit from Azure Synapse Analytics
Unlimited scaling
Whether it's an on-premises Data Warehouse or a Big Data system in the cloud –  you can use your Azure Synapse platform to integrate, connect and analyse almost unlimited structured and unstructured data from a wide variety of sources.
Central control
All tasks related to your data are controlled via a unified interface. You always have an eye on your data-driven processes and can develop new "end-to-end" analytics solutions more quickly.
More insights
Utilise the full potential of your data! Use machine learning models for reliable business forecasts. Or gain new insights from streaming and IoT data in real-time.
Better decisions
You always can rely on a consistent and up-to-date data base to answer business questions in the best way. By using real-time data, decision-making can even be automated.
High cost efficiency
You save extensive costs by using and paying cloud resources for storage and performance independently and according to current demand.
More data security
You protect your data with the most advanced security and privacy features on the market. You can assign different security settings and permissions to individual columns and rows. Dynamic data masking or permanent encryption of all data is also possible.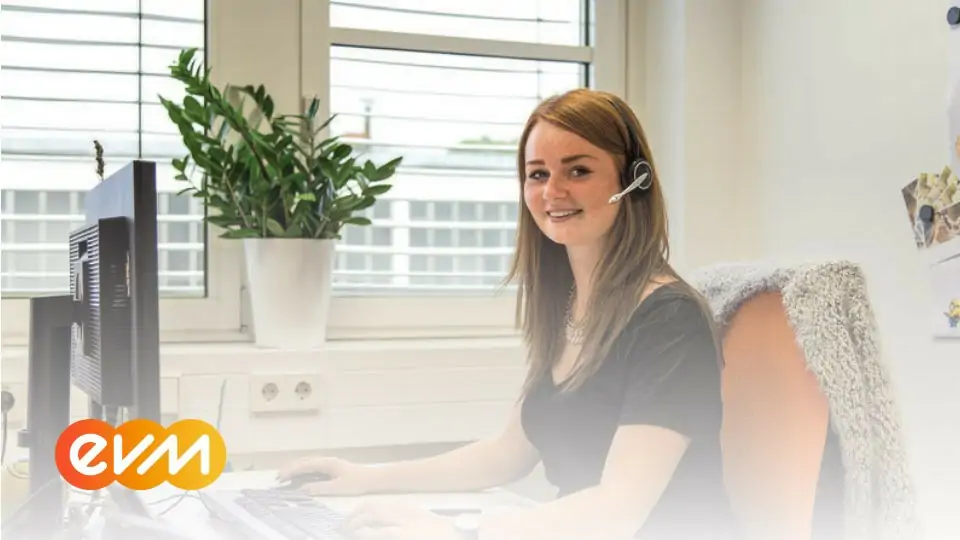 Customer Success
How our customers benefit from Azure Synapse Analytics
"Before working with ORAYLIS, we could only get business value from our data at great expense. Now we have a consistent database that provides answers to all our business questions. This project could never have been realised with internal resources alone."
Mona Meyer, Head of the Sales Control and Strategy Department at Energieversorgung Mittelrhein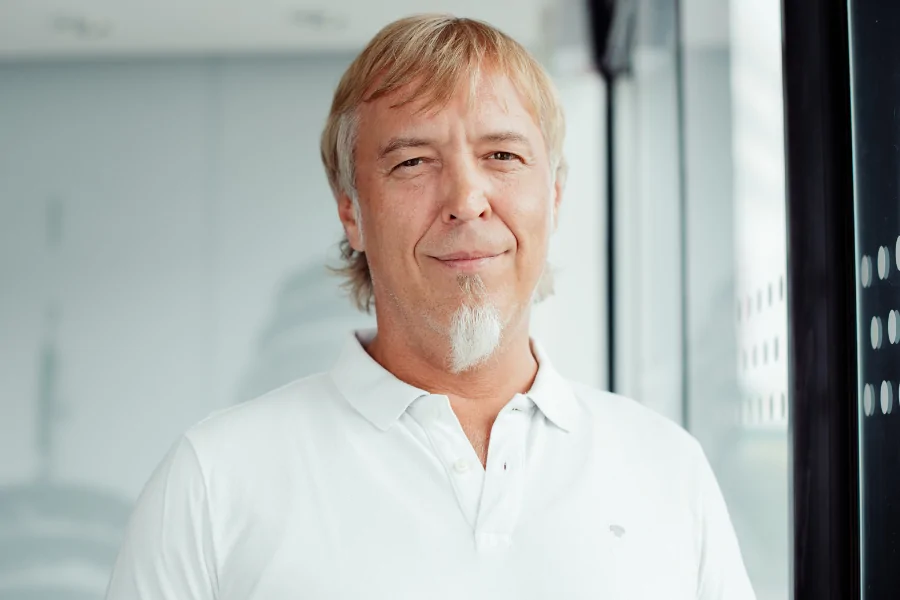 turn your data into value
Let's get started!
Together with my team, I develop customised solutions for data integration. How can my expert knowledge help in your projects? Let's have a talk.