At a glance
Client: Krones AG
Sector: Industry/Filling and packaging technology
Project objective: Integration of SAP and Oracle data on a uniform Microsoft platform
Technologies: Microsoft SQL Server, Excel, SAP modules, Theobald connector
"Progress" has always been a top priority at Krones AG: The company was founded in 1951 as a classic machine manufacturer. Since then, Krones has developed to the world's leading supplier of system technology with various subsidiaries, whereby the portfolio includes modern systems from the areas of process, filling and packaging technology. In order to be able to continue to live up to this claim to leadership in the face of global competition, those responsible had to seize the opportunities offered by digitisation and convert their constantly growing data stocks as comprehensively as possible into new values for the business, the employees and, above all, the customers. The starting point for this was the company's disparate system landscape.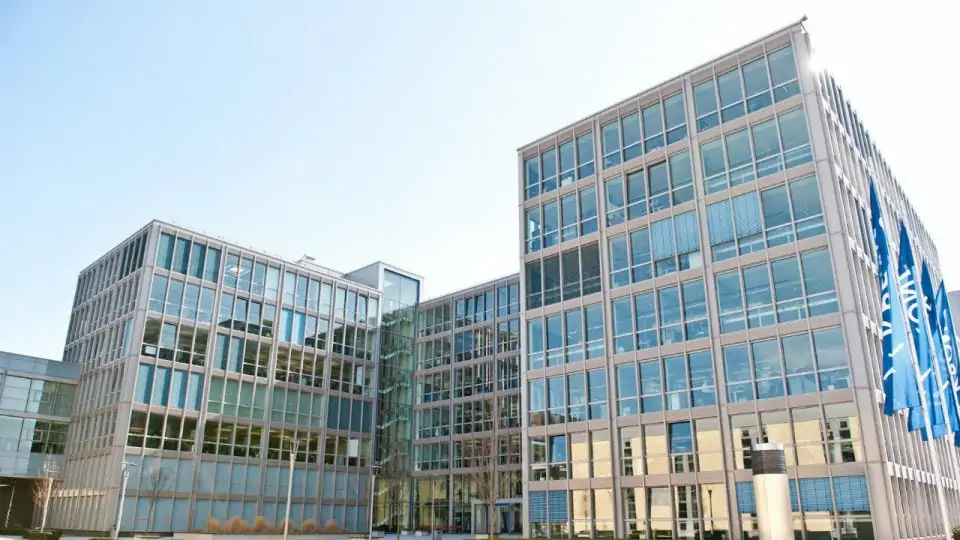 Analysis functions were limited
"Originally, we used various solutions to evaluate our data," explains Jonas Heindl, Team Leader Business Intelligence at Krones AG. "These included an SAP BW and an Oracle DWH with Business Objects. So we didn't have a consistent, uniform database available that would have given our employees worldwide a comprehensive view of all data and corresponding application scenarios." In the same way, the individual systems did not meet the demands in terms of performance and analysis possibilities. "The specialist departments could only carry out independent evaluations to a very limited extent and with great effort. Therefore, we decided to replace the existing technologies with a modern, integrated Enterprise Data Warehouse (DWH) with a self-service approach. Whereby the work on the new solution was, of course, not allowed to influence the ongoing business."
All data on one platform
Thus, with ORAYLIS as implementation partner, a group-wide enterprise data warehouse based on Microsoft technologies was set up in parallel with current SAP developments, and the changeover went absolutely smoothly. "This platform provides Krones with a so-called single point of truth for the first time," explains Matthias Petig, Senior Consultant at ORAYLIS. "All relevant source systems are consolidated here, such as the SAP ERP and CRM or even the telephone system and planning applications. Data is then updated automatically from the source systems to the analysis cubes of the specialist departments."
As part of the self-service approach, departmental and power users now create and manage all analyses independently. In addition to tools for ad-hoc analysis, templates are also provided for all necessary standard reports. For the first time, the management receives a uniform board report folder on all key figures. The higher-level functionalities include, in part, multilingual evaluations and the consideration of multi-level authorisations.
Benefits for the client and Krones AG
"Thanks to the easy handling of the analysis tools, the new solution has been very well received by our users," says Jonas Heindl. "Practically every department benefits from it – and first and foremost the client." For example, availability analyses and targeted staff scheduling have a positive effect on customer service. The same applies to the analysis of order and complaint processes. With a 360° view of customers and their assets, the sales department can track details of all orders and respond to quotation requests more quickly. Likewise, customer and market potentials can be determined in a well-founded manner.
Meanwhile, Marketing can evaluate its campaign successes in detail and manage them with foresight, so that advertising funds are invested much more efficiently. Purchasing has the opportunity to take a closer look at price developments and suppliers. In production, the evaluation of production data optimises throughput times and the use of personnel and materials. At the same time, the evaluation of material stocks ensures better warehouse utilisation and capital commitment. Finally, the finance and controlling department has a much better basis for decision-making thanks to an automated solution for internal and external reporting. In addition, a valid control of costs and revenues, including profit and loss accounting, is made possible.
Last but not least, Krones has created a basis for the further digitisation of its business: "From a long-term perspective, our aim is to implement data-driven scenarios from the field of Industry 4.0. The new solution provides an excellent basis for this," says Jonas Heindl.

turn your data into value.